By yj-optical |
13
November 2023 |
0
Comments
Choosing the Perfect Ski Glasses for Your Winter Adventures
Are you gearing up for some exciting winter adventures? If so, there's no doubt that a good pair of ski glasses should be at the very top of your packing list. Choosing the right set can feel overwhelming – after all, there are so many different brands and styles available. So how do you decide on the perfect pair that meets your needs and style preferences? In this blog post, we'll discuss what factors to consider when selecting ski glasses as well as provide an overview of some popular options on the market today. By the end of our discussion, you'll have everything needed to make informed decisions about which ski glasses are best suited for your winter activities!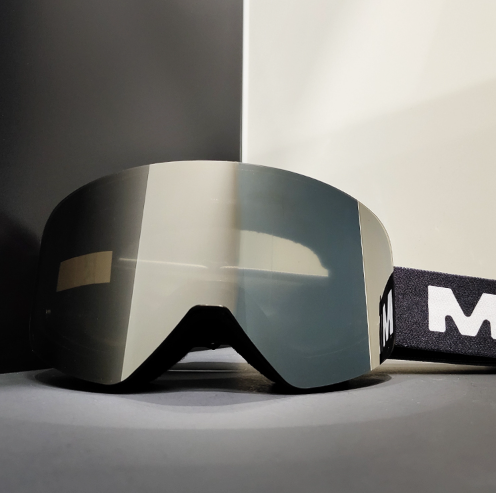 1. Skiing Essentials: Must-Have Features in Ski Glasses
Skiing is a thrilling adventure that comes with a variety of risks. Thankfully, with the right gear and equipment, you can minimize these risks. Ski glasses are a must-have item when hitting the slopes. They protect your eyes from harmful UV rays, wind, and snow glare. When purchasing ski glasses, there are a few must-have features to look out for. Firstly, make sure the lenses have adequate UV protection. Additionally, it's important to choose glasses with a frame that fits well and won't slide down your nose. Lastly, anti-fog technology is a game-changer for skiers as it ensures clear vision even in foggy weather. Don't compromise on your safety and invest in quality ski glasses with these essential features.

2. Lens Tints and Conditions: Picking the Right Ski Glasses
When it comes to hitting the slopes, having the right gear is essential for a successful day on the mountain. One important item that often gets overlooked is a quality pair of ski glasses. Not only do they protect your eyes from the bright sun and harsh wind, but they can also improve your vision in different light conditions. Choosing the right lens tint for the conditions you'll be skiing in can make all the difference. For example, yellow or rose lenses are great for overcast or low light conditions, while darker tints like gray and brown are better for sunny days. With so many options on the market, it's important to do your research and pick a pair that best suits your needs.
3. Frame Materials: Balancing Strength and Weight in Ski Eyewear
When it comes to ski eyewear, frame materials play a crucial role in determining their durability and weight. Manufacturers must find the perfect balance between strength and lightness to provide skiers with an enjoyable experience on the slopes. The most common materials used are thermoplastics, titanium, and carbon fiber, each with its own set of benefits and drawbacks. Thermoplastics are affordable and lightweight, but may not be as strong as other options. Titanium frames are strong, durable, and corrosion-resistant, making them ideal for long-term use, but they come with a premium price tag. Carbon fiber is a lightweight, sturdy material that provides excellent strength, but it can also be costly. Ultimately, it all boils down to personal preference and usage – those who prioritize weight might go for thermoplastic options, while those who prioritize durability might go for titanium or carbon fiber.
With the right selection of ski glasses, you can hit the slopes in style and safety! Consider factors like lens tint and conditions, frame materials and features like distortion-free lenses to find a pair of glasses that fits your needs. If you're still unsure, look at customer reviews before purchasing as well as ask a qualified professional for advice. Shopping for ski eyewear can be overwhelming but if you have the knowledge base required to make an informed decision, then finding your perfect pair of ski glasses will be much easier. Boasting incredible clarity and visibility while protecting your eyes from sun and wind exposure, enjoy life on the slopes to its fullest with the right pair of ski glasses! Let's get ready to hit those pristine white powdery snow pistes - so what are you waiting for? Let's go!
Leave a Reply
Your email address will not be published.Required fields are marked. *