By yj-optical |
19
July 2023 |
0
Comments
Conquer the Slopes: The Power of High-Quality Ski Glasses
When it comes to fun and action in the snow, nothing quite beats skiing. Whether you're a novice or an expert, skiing offers remarkable thrills as you speed down the slopes with the wind flowing through your hair. However, if winter weather conditions are especially harsh and visibility is low, making quick twists and turns without compromising safety can be difficult. That's why it pays to have high-quality ski glasses that offer maximum protection against blistering winds and other elements such as blinding sunshine and flying bits of ice. With today's goggles technology, conquering any slope has never been easier! In this post, we'll discuss how having a pair of good ski glasses can revolutionize your skiing experience along with their many advantages over traditional eyewear options for outdoor winter activities. So keep reading to learn more about all that premium eyewear has to offer so you too can get ready for some extreme downhill adventures!
Why Our Ski Glasses Are a Must-Have for Winter Sports Enthusiasts
As winter approaches, ski enthusiasts everywhere gear up to hit the slopes. However, when it comes to ski equipment, many people overlook the importance of proper eyewear. Our ski glasses offer the perfect solution to this problem. With their innovative design and high-quality materials, our glasses provide unmatched protection from the harsh winter elements. Additionally, they are designed to fit comfortably under helmets, so you can focus on your performance without any distractions. Don't let the cold weather affect your skiing experience - invest in our ski glasses and enjoy the sport you love, no matter the conditions.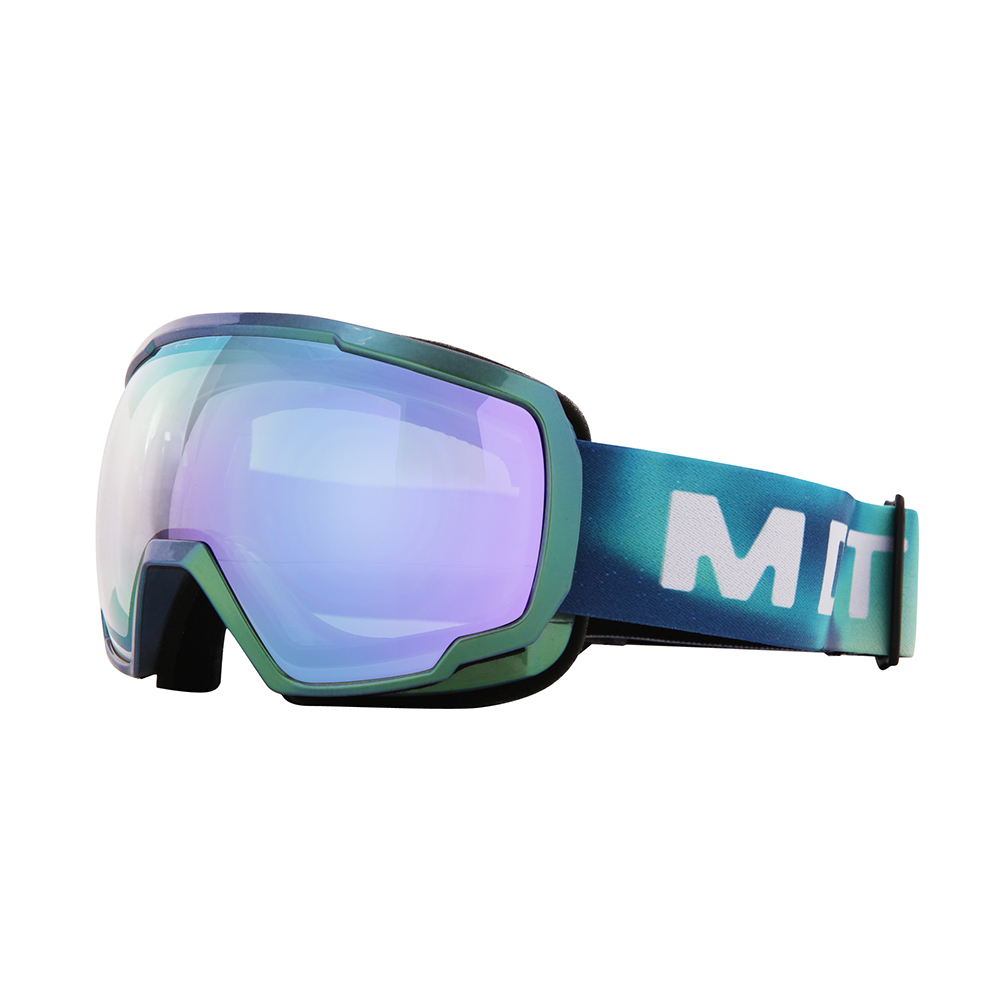 The Cutting-Edge Features of Our Ski Glasses
Skiing is a thrilling winter sport, but it can also be dangerous if you don't have the right equipment. That's where our cutting-edge ski glasses come in. Our glasses are packed with features that will enhance your skiing experience and keep you safe on the slopes. With a frameless design and anti-fog coating, you'll have an unobstructed view of the mountain no matter how hard you're pushing yourself. Our glasses also feature UV protection and polarized lenses to reduce glare, making it easier to see even in bright sunlight. We've thought of everything, from the comfortable fit to the stylish design. Don't settle for less - experience the best skiing has to offer with our ski glasses.
Enhancing Your Skiing Experience with Our Ski Glasses
Imagine hitting the slopes on a sunny winter day, the crisp mountain air brushing against your face as you glide effortlessly down the mountain. However, the bright sun can easily put a damper on your skiing experience by causing glare or squinting, which can be not only uncomfortable but also dangerous. Our ski glasses are designed to enhance your skiing experience by eliminating these obstacles. With polarized lenses, they reduce glare and provide superior clarity, making your skiing experience more enjoyable. Additionally, our glasses come in a variety of styles to match your personal taste, ensuring that you look as good as you feel while shredding down the mountain. So don't let the sun ruin your day on the mountain - grab a pair of our ski glasses and enhance your skiing experience!
In conclusion, our ski glasses are a must-have accessory for every winter sports enthusiast. They're crafted with innovative technological features that provide superior eye protection and clear vision regardless of weather conditions. The scratch-resistant lenses and adjustable frames deliver the perfect fit for all types and sizes of headgear, while the superior UV coatings allow for an enhanced visual experience on the slopes. All in all, our ski glasses are sure to draw attention away from your fellow skiers and help you enjoy the slopes even more. With all these features combined, why wouldn't you want to add our ski glasses to your skiing gear? Start shopping now and get ready to hit the slopes!
Leave a Reply
Your email address will not be published.Required fields are marked. *