By yj-optical |
18
October 2023 |
0
Comments
Safety and Style: Fashionable Polarized Skiing Eyewear
Are you looking for ski goggles that provide both superior protection and a fashionable look? Finding the perfect combination of safety and style can often be difficult, but now there's an easy solution. Polarized skiing eyewear is one of the most popular choices in ski apparel for avid winter sports enthusiasts who want to keep their eyes safe while still looking good on the slopes. This high-tech eyewear offers excellent UV protection enhanced by perceptive polarization technology that ensures maximum visibility with minimal glare capabilities–guaranteeing eye safety while enhancing your style. With its plethora of designs, trendy readouts, contoured facial fit features and solid construction materials, this type of sporting sunglasses gives you top-notch performance without having to sacrifice your fashion sense. Read on to find out more about how polarized skiing eyewear takes care of your eyesight and looks cool at the same time!


Skiing in Style: How Fashion Meets Function in Polarized Sunglasses
As a skier, having the appropriate gear can make all the difference in your performance on the slopes. While having a quality pair of skis and boots is essential, many people overlook the importance of a good pair of polarized sunglasses. Not only do polarized lenses provide clear vision in bright sunlight, but they can also improve your depth perception and reduce eye strain. However, just because you need functional sunglasses doesn't mean you have to sacrifice style. With a range of designs, colors, and materials to choose from, it's easy to find a pair that not only enhances your skiing experience but also complements your style. So why not ski in style this season while also protecting your eyes with a pair of polarized sunglasses?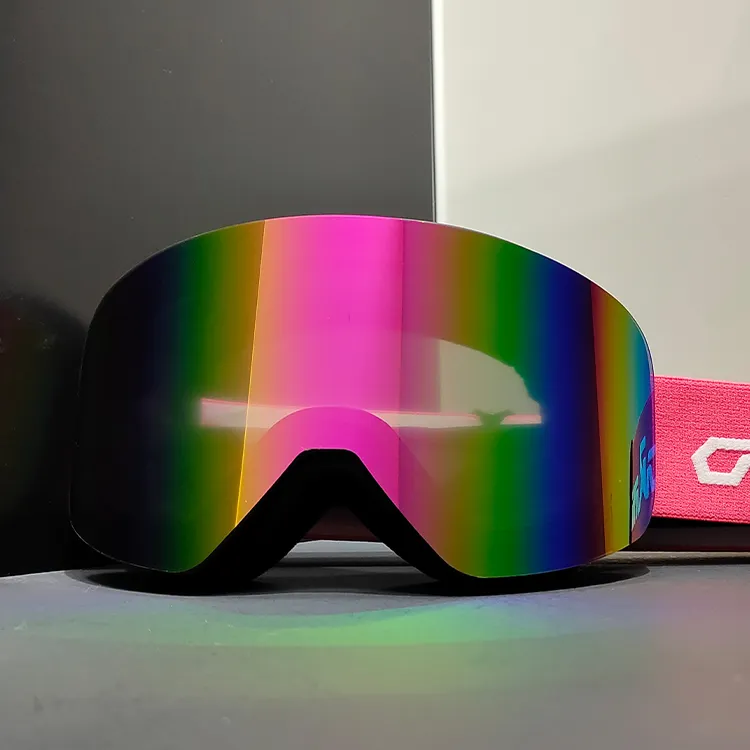 Design Meets Durability: The Aesthetic Appeal of Polarized Ski Glasses
When it comes to picking the perfect eyewear for skiing, it's not just about function. The best ski glasses should also look great while keeping your eyes safe from the glare of snow and sun. Polarized ski glasses not only offer maximum protection but also give you that sleek and stylish appearance on the slopes. With a vast array of designs and colors available, you can find the perfect pair to complement your outfit and match your style. Plus, polarized lenses help improve your visibility in different light conditions, making it easier to navigate the mountain. So, why not invest in a pair of polarized ski glasses that both look good and protect your eyes?


Beyond the Slopes: Versatile Polarized Sunglasses for Active Lifestyles
Investing in a good pair of versatile polarized sunglasses can make all the difference in an active lifestyle, especially for those who enjoy outdoor activities. Beyond skiing and snowboarding, polarized sunglasses can enhance your experience while hiking, playing sports or even driving. The polarized lenses work by minimizing glare, which makes it easier to see objects in bright sunlight. Activities such as golfing or fishing, where it's essential to see details in the environment, can genuinely benefit from polarized sunglasses. They not only provide practical protection from UV rays but also boost contrast, improving overall vision and perception. With various styles to choose from, such as wraparound frames, you can protect your eyes while staying stylish in any environment.


Polarized skiing sunglasses offer the perfect combination of style and substance. They provide superior protection against harmful UV rays, while also providing unbeatable clarity. Not to mention, their design is stylish enough to wear off the slopes as well! If you're looking for ski glasses that strike the perfect balance between function and form, polarized sunglasses are your go-to choice. So what are you waiting for? Start shopping today and hit the slopes in style!
Leave a Reply
Your email address will not be published.Required fields are marked. *